Shipping/Policy Information
Special information
We offer shipping by UPS Next Day Air to your door, or Southwest Cargo to the nearest airport served by Southwest. We try to get your package to you overnight (UPS) or same day (Southwest).  Occasionally there are delays due to overloaded cargo flights or missed connections.  Delays are typically no longer than 1 day.  We pack our fish so that they will survive at least 2 days in transit.  We ship by UPS Monday, Tuesday and Wednesday only.  If you require Friday delivery, consider shipping by Southwest Cargo.  If your discus are delayed, we will notify you by phone or email when you can expect them.  On the rare occasion that they do not survive transit, we will replace your discus or give you a full refund if replacements are not available (see live arrival guarantee below).
We take special care in packing and shipping
$100 minimum for all shipping orders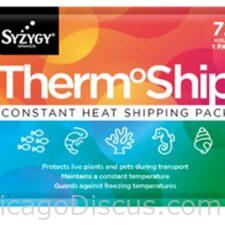 We place extra special care in packaging and shipping your order to ensure every discus arrives safely and healthy to their new home. Orders are triple or quadruple-bagged in aged water with opaque black liners and filled with pure oxygen before they are sealed.
The bags are tightly packed in 1.5′′ Styrofoam insulated shipping containers with heat packs to maintain water temperatures between 82- and 84-degrees Fahrenheit.
We prefer to use UPS Next Day Air. We personally deliver all orders to the UPS shipping facility near Chicago O'Hare Airport before 8:00 pm (Central Time). Your order will typically arrive by noon the next day. We only offer domestic shipping, including Alaska, Hawaii. Should you require shipping to Canada or Mexico, we will ship to UPS locations along both borders.  We also ship by UPS to Puerto Rico, but the preferred carrier is Southwest Cargo (see below).
Customers are responsible for all additional shipping and handling costs.  Delivery expenses vary depending on destination, order size, and weight. When you call or email to place an order, we will quote you a shipping price, or the exact figure can be obtained from your Shopping Cart.
For standard weekday delivery, Tuesday through Thursday are available for you to choose based on your convenience and availability. If you need Friday delivery, please consider shipping by Southwest Airlines.
Shipping with Southwest Cargo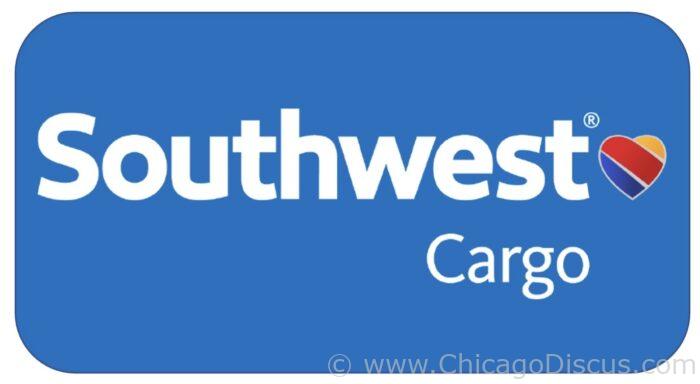 Chicago Discus is now offering shipping with Southwest Cargo every Friday morning. You can choose FedEx Priority Overnight to your door as always, or airport-to-airport with Southwest Cargo. Why would you choose one over the other? There are several considerations.
1. The cost associated with FedEx depends on the size and weight of the package, as well as the zone you live in. FedEx can get very expensive depending on where you live. Southwest Cargo is a flat fee per box of $65 for most orders, $126 to Puerto Rico, but you have to pick it up from the airport.
2. If you live near an airport served by Southwest Airlines, it may be just as convenient to pick up your discus right from the airport. The package will be held in a secure location for pickup and not carted around on a truck all day. But remember, Southwest does not serve all airports. Check with SWA Cargo to find out which airports they serve.
3. So why choose UPS? If you have to drive hours to get to the airport, it may well be worth the expense to ship with UPS. Also if you live in the midwest, it may actually be less expensive to ship with UPS. Compare the shipping costs in your shopping cart before making a decision.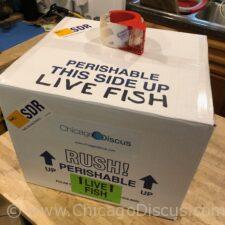 Live Arrival Guarantee
Your discus will arrive at your doorstep with UPS or to the airport with Southwest. All deliveries must be received in-person. In the event you are unavailable at the expected arrival time, you may customize delivery from your UPS tracking page.  Optionally UPS will hold the package at their shipping facility for pick-up. Chicago Discus guarantees live arrival when all specified conditions have been met.
In the event of a DOA, there are several options.  You may ask to be reimbursed for the cost of the fish, you may ask for a replacement if available, or you may take store credit for future purchases.  Reimbursement for shipping will be prorated based on the number of fish in the order.
All sales are final.  We do not accept returns.  Once you receive your discus in good condition they are your responsibility.  Chicago Discus does not warranty livestock other than live arrival or delivery.
Cancellation Policy
If you need to cancel your order, cash and credit card refunds minus a 15% restocking fee are available for the purchase amount. In addition to the restocking fees, you are responsible for all PayPal or Credit Card fees that are not refunded to the seller.  Optionally, you may choose in-store credit for the full purchase amount.  If you ordered a discus that was out of stock, please feel free to make a different selection or choose to receive a full refund.  We will never send you a replacement discus without your approval.
If you cancel a special order or a pre-order (i.e. ordered before the fish arrive), a stocking fee of 25% will be deducted from your refund or store credit.